Until we can get the authorized biography, please look at some of these links to get to know Bob.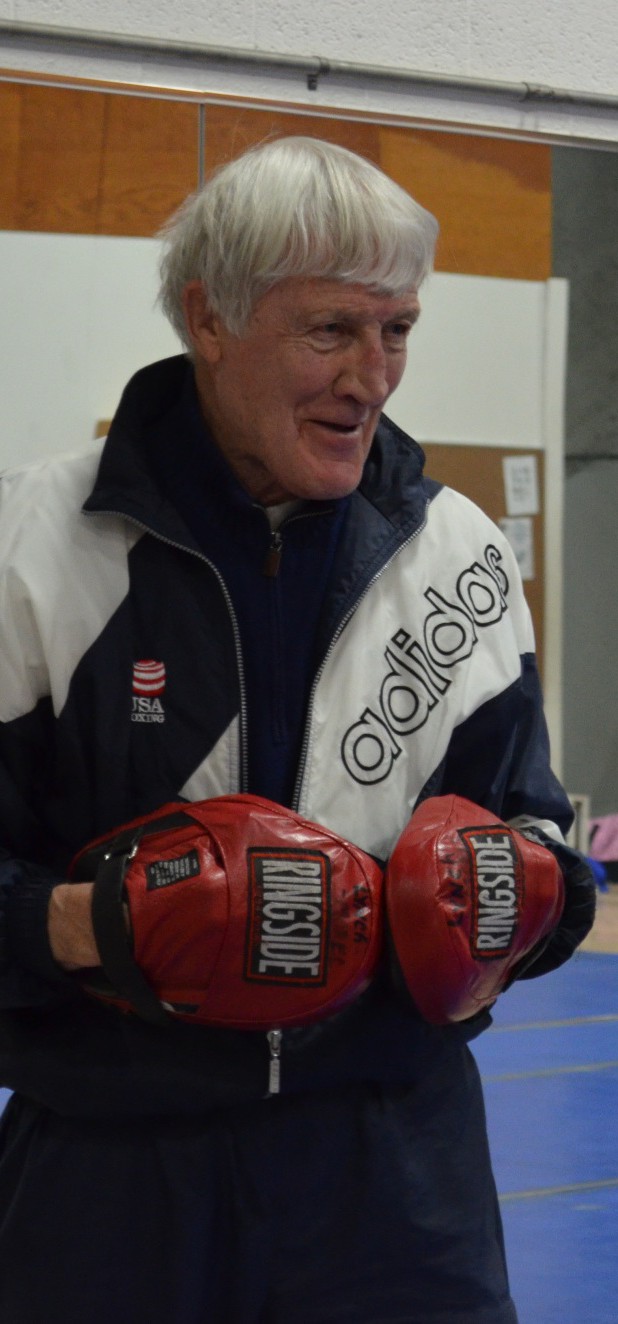 The Irish American Post did a great profile in 2002 including Bob's former association with champion boxer and Olympian, Eric Morel.
Summer 2014, Parrish Productions put out a video of Bob teaching some introductory boxing lessons.
Bob's home gym is Ford's Gym in the Atwood neighborhood of Madison. This article talks about boxing's – and Bob's – place at Ford's.
Doug Moe's article in 2010 with Bob is about the end of boxing at UW Madison in 1960. In the Summer of 2014, Doug visited Ford's Gym to talk with Bob and Andrea about their great boxing partnership through the years and into the future, including plans for what became this foundation.
With help from Bob and Andrea, a UW sophomore, Chandler Davis, led a drive to bring boxing back to UW in Spring 2014. This article goes into that story. Bob and Andrea are the coaches there.
There is an audio clip of Bob talking about the growth of boxing in the US after World War II. It's from a site called Up Off the Canvas by UW journalism major, Meagan Doll. She got interested in the sport and the club and helped the club get their web presence looking sharp. She has more on the UW boxing club and its resurrection. The great header shot is from a photograph by Meagan as is the shot on this page. Both are copyright 2014 Meagan Doll and used with her permission.