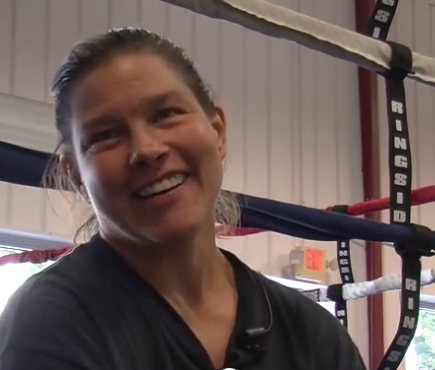 Andrea has been teaching and coaching boxing for over a decade. In 2003, Bob Lynch invited her to begin helping him out with teaching classes, coaching and overseeing the sparring at Ford's Gym in the Atwood neighborhood of Madison. In 2014 Bob officially handed over the reins for the amateur boxing program to Andrea.
She came to boxing after 6 years of training, teaching and competing in martial arts during the 1990s, winning multiple state championships and four full contact fights in kickboxing. She holds a 2nd degree black belt in Okinawan Shorin Ryu and a black belt in Okinawan weaponry.
Needing more of a challenge, she turned to Bob and boxing, and began competing as an amateur in 1998. After a relatively short amateur career and 2 National tournaments, Andrea began fighting professionally with Bob as her manager. She retired from the ring due to training related injuries in 2003, with a professional record of 9W-1L-1D.
After stepping away from competition, Andrea went back to school and studied Sports Medicine at the University of Wisconsin-Madison, receiving a Bachelor of Science in Kinesiology and Athletic Training in 2011. She is licensed in Wisconsin and works part-time as an athletic trainer for Sauk Prairie Memorial Hospital and UW-Hospitals and Clinics. For more on Athletic Training.
Andrea works with people of all ages, athletic abilities and aspirations. She teaches both the beginner Fundamentals classes and the Intermediate classes at Ford's Gym, as well as coaching competitive boxers, some of whom have become Golden Gloves and Wisconsin State champions, as well as Olympic contenders. She teaches/coaches those with other goals as well, such as wanting to test themselves in the ring with a little sparring but no interest in competition, or perhaps just using the boxing workout to lose weight and to stay in shape.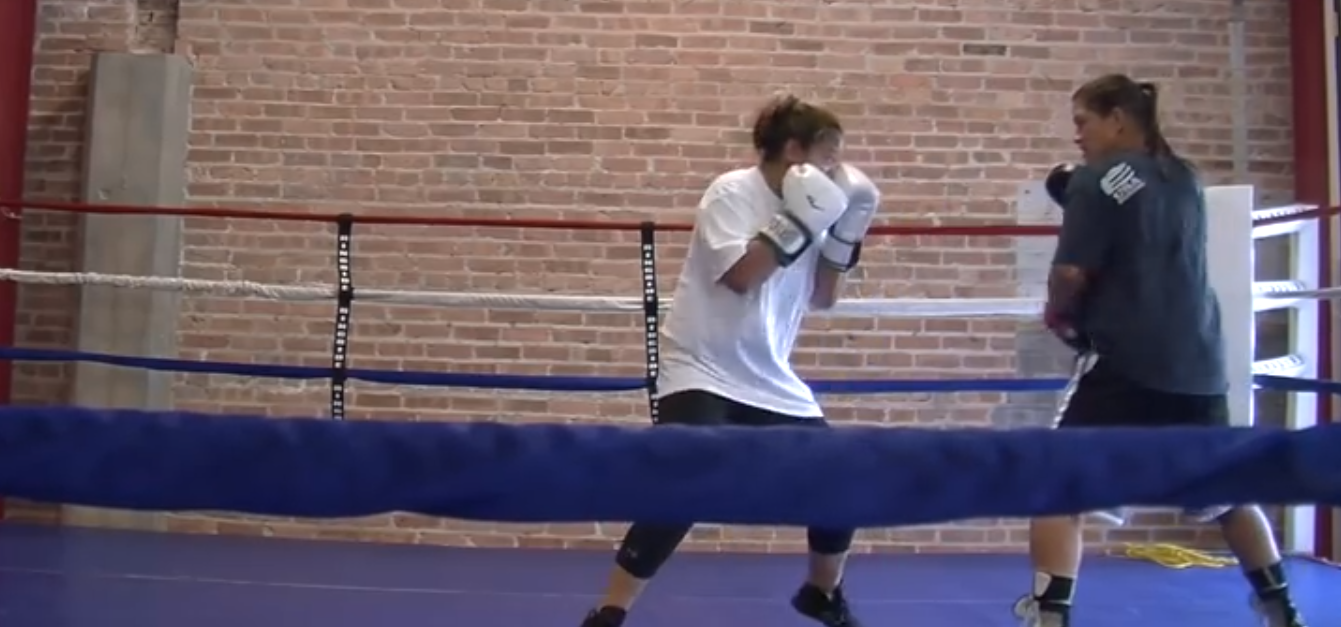 She most fully integrates her love of boxing and teaching with her knowledge of sports medicine when working with people rehabilitating from injury/surgery, as well as in leading her non-contact boxing class for people with Parkinson's disease. The full body movement, balance and control necessary to learn boxing's punches, footwork and other movements have been shown to have great therapeutic value.
Her degree and experience in Sports Medicine, along with her years in the ring as both a fighter and a coach, have enhanced her ability to use boxing as a medium for helping a wide range of people with varying goals, to improve their lives.
See a video of her boxing 1 class
photographs this page are stills from a video about Andrea by Nora Hertel copyright 2013. header photograph copyright 2014 Meagan Doll and used with her permission.